Four year daily studies are focused on:
art
visual culture
foreign languages
communications skills
The goal of study is to achieve general secondary education with excellent knowledge of world languages extended about knowledge in the area of history of art and contemporary visual culture with ability to use communications and information technologies in practice. We educate on the relationship to art.
Branch of study: 79-41-K/41 Grammar school
ŠVP "ART ACROSS TIME"(esthetical-educative specialization and education of chosen subjects in English)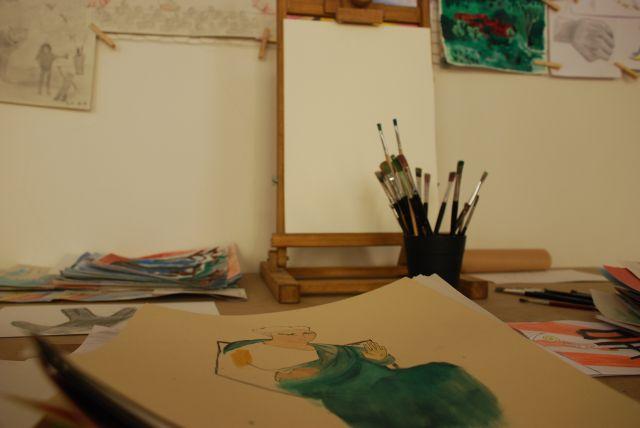 Graduates of grammar school AMAZON will be young people with immense abilities.
They obtain a high school education in an inspirational environment and an atmosphere with confidence in student skills.
They creatively use acquired classical arts abilities, procedures and techniques.
They have experience with new forms of visual communication in the world of continuous development of information technology.
They have a broad overview of worldwide visual culture and history of art and they are able to sensitive interpretations of artworks.
They have the ability to structure thinking, creative problem solving and self conceptual work.
They are prepared to study at universities in the Czech Republic and foreign universities where they are required to have observational abilities, imagination, esthetical feelings and creativity.
They have an excellent knowledge of a minimum of two world languages.
They are personal, mature, they have their own moral values and they respect differences. They think critically, they do not allow themselves to manipulated, they are aware of their involvement in this world and the possibility to change the world.